The Jurnal Penelitian Kelapa Sawit is a 4-month journal containing primary articles that are directly sourced on the research of all aspects of oil palm from upstream to downstream industries.
Jurnal Penelitian Kelapa Sawit Indexed by :
Vol. 30 No. 1 (2022): Indonesian Journal of Oil Palm Research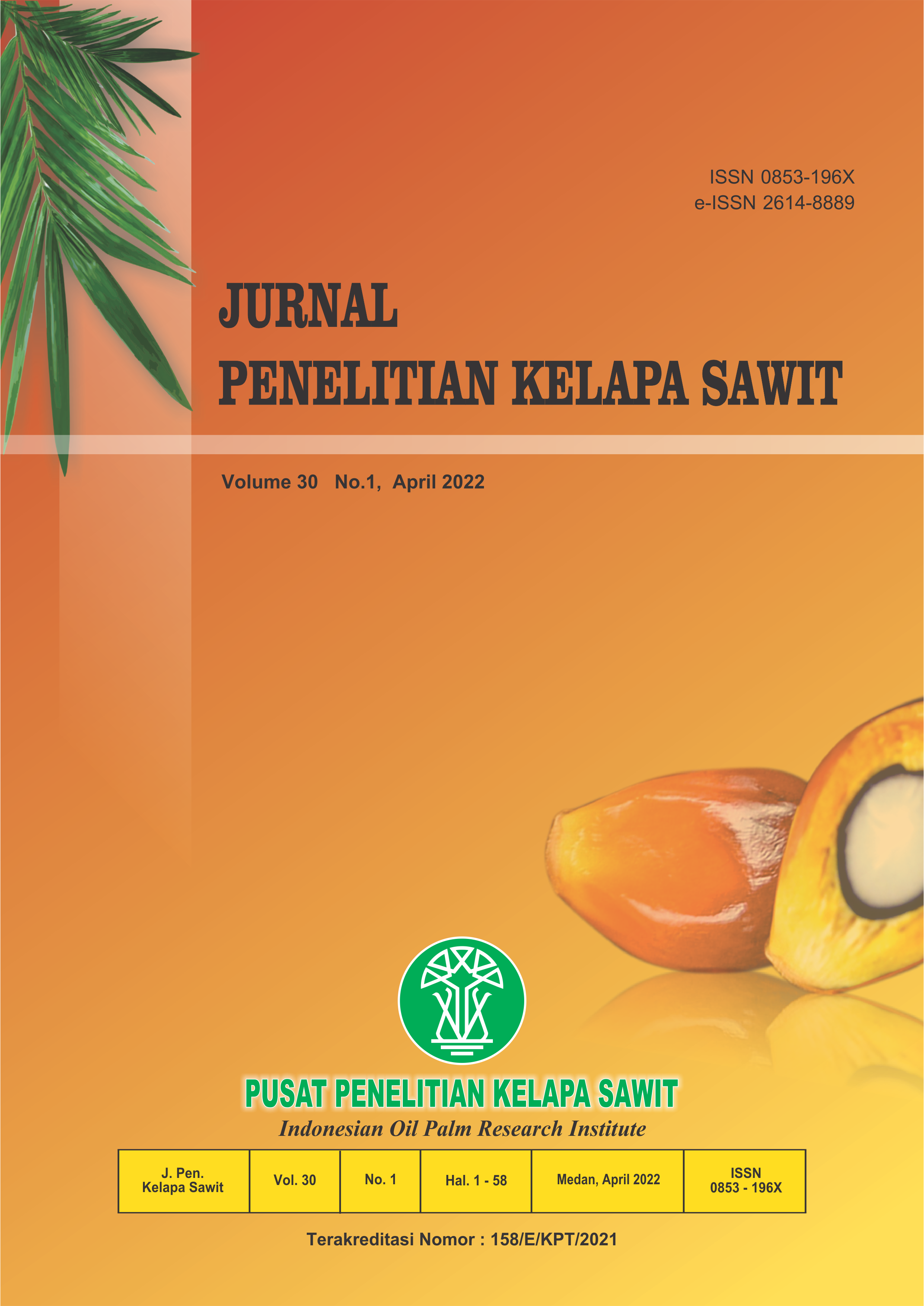 Indonesian Journal of Oil Palm Research Volume 30 Number 1 Year 2022 is published by presenting articles: Comparasion Study of Sludge Separator and 3 Phase Decanter Performance in Palm Oil Mill (POM), Parental Selection Based on Breeding Value of Dura x Tenera Bunch Component, Technique to Estimate Oil Palm Transpiration Using Heat Ratio Method, Determination of RGB and Grayscale Value on Palm Oil (Elaeis guineensis Jacq.) Fresh Fruit Bunch (FFB) Images using MATLAB, and Characterization and Mechanical Properties Analysis of Cellulose Ester Derived From Oil Palm Empty Fruit Bunch for 3D Printing Alternative Materials.
Published: 2022-04-28
View All Issues