The Jurnal Penelitian Kelapa Sawit is a 4-month journal containing primary articles that are directly sourced on the research of all aspects of oil palm from upstream to downstream industries.
Jurnal Penelitian Kelapa Sawit Indexed by :
Vol. 30 No. 2 (2022): Indonesian Journal of Oil Palm Research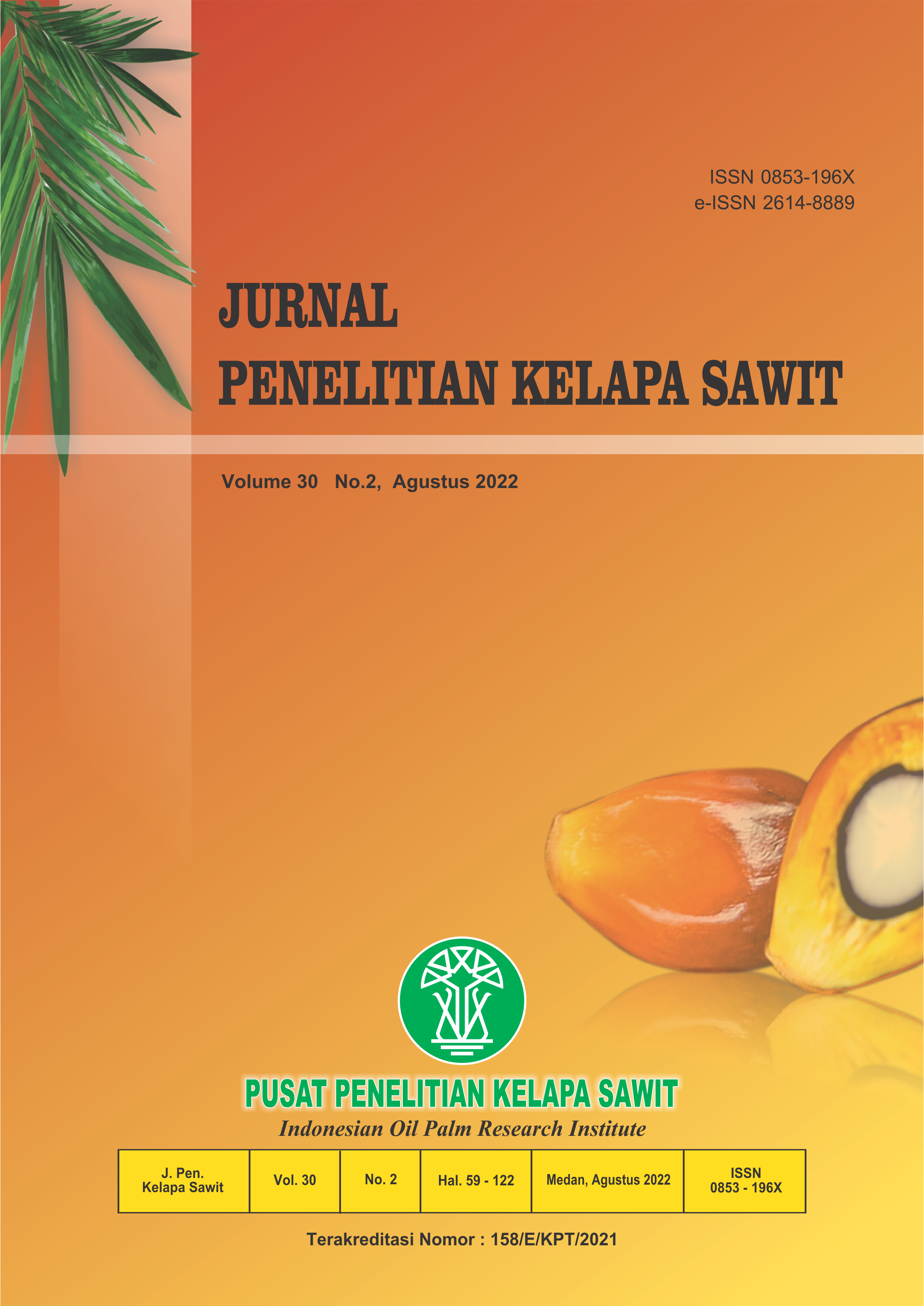 Indonesian Journal of Oil Palm Research Volume 30 Number 2 Year 2022 is published by presenting articles: The Effect of The use of Palm Oil and Palm Olein Mixtures on Physicochemical and Sensory Properties of Chocolate Spread, (Growth Evaluation of Asystasia gangetica (L.) T. Anderson as a Cover Cover in Mature Oil Palm Plantations on Different Plant Spacing and Types of Stem Cuttings), The Design of a Motorized Palm Portable Harvesting Tool using a Flexible Shaft, Comparison of Crude Palm Oil (CPO) Competitiveness Between Indonesia and Malaysia in The International Market, and Flood Mitigation of Peatlands on Oil Palm Plantation Based on HEC-RAS 2D Model.
Published: 2022-08-08
View All Issues